Internet & Router Security
G & R Computers constantly update their skills in the Internet Security field, so as to help you protect your online data. We provide services for Network Layer Security, Electronic mail security (E-mail), Firewalls, Anti-virus, Anti-spyware. If you think you have a security problem, contact G&R Computers immediately. If your computer is hacked into, it may be possible to extract your password and usernames, which could lead to people getting access to private data on your computer or even your bank account.
WIFI Internet Installation
G & R Computers, can set you up to use a wireless network to share Internet access, files, printers, and more. Or you can use it to surf the Web while you're sitting on your couch or in your yard.Cable or ADSL connections to the Internet can be quickly set up to run via WiFi to numerous computers around the house or office. Choose your wireless equipment: The first step is to make sure that you have the equipment you need. As you're looking for products in stores or on the Internet, you might notice that you can choose equipment that supports many different wireless networking technologies: 802.11n/ac/ax being the most recent of them. We recommend 802.11ac currently, because it offers excellent performance of over 1Gbps and is compatible with almost any device, however we expect 802.11ax to become the standard as it begins to roll out with more devices in the future.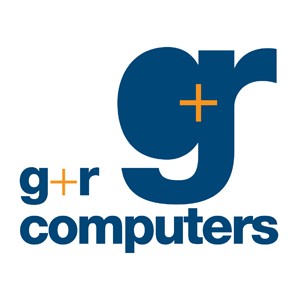 Virus & Malware Removal
G & R Computers, have been solving Spyware and Virus problems for many years. If your system is running slow, crashing or you think you have a security problem, call them today 01789 299901 for your piece-of-mind.
Anti Spyware Software
Anti Virus Software
Audio Editing Software
Data Backup Software
Data Recovery Software
DVD Burning Software
File Compression Software
Firewall Software
HTML Editing Software
Icon Editing Software
Image Editing Software
Internet Security Software
Parental Control Software
Photo Editing Software
Registry Cleaning Software
Registry Repair Software
Video Editing Software
System Utilities Software
Internet & Networking
Internet: Often confused with the World Wide Web, the term Internet actually refers to the combined collection of academic, commercial, and government networks connected over international telecommunication backbones and routed using IP addressing. Networking: Networks can be categorized in several different ways. One approach defines the type of network according to the geographic area it spans. Local area networks (LANs), for example, typically reach across a single home, whereas wide area networks (WANs), reach across cities, states, or even across the world. The Internet is the world's largest public WAN. G&R Computers stock and install and wide range of wired and wireless routers for the home and outside boosters to cover a large garden etc.
Customer Service
Retail Customers: Since it's conception back in 2000 G&R Computers has built up it's retail sales and customer services sectors which now offer a wide range of goods and services to clients. G&R not only construct customer built systems they also stock a vast range of spare parts and off the shelf systems. And for the budget conscious customer there is always the chance of a used or display model to ease the pocket. Business Customers: G&R have acquired themselves a well respected name in the local business community, with customers ranging from; BBC, ITV, MaherBrownsword, Stratforward, McDonalds, Harrisons Opticians, Andrew Greenwood Estate Agents and many more. They have supplied numerous companies with; network installation, Internet connections, data services, workstation systems, software, hardware ……the list goes on.
Data Transfer & Recovery
Data Recovery: Salvaging data from damaged, failed, corrupted, or inaccessible secondary storage media when it cannot be accessed normally. Often the data are being salvaged from storage media such as hard disk drives, storage tapes, CDs, DVDs, RAID, and other electronics. Recovery may be required due to physical damage to the storage device or logical damage to the file system that prevents it from being mounted by the host operating system. Files may have been "deleted" from a storage medium. Typically, deleted files are not erased immediately; instead, references to them in the directory structure are removed, and the space they occupy is made available for later overwriting. In the meantime, the original file may be restored. Although there is some confusion over the term, "data recovery" may also be used in the context of forensic applications or espionage. Data Transfer: This can be easily accomplished with a Live CD, most of which provide a means to mount the system drive and backup disks or removable media, and to move the files from the system disk to the backup media with a file manager or optical disc authoring software. Such cases can often be mitigated by disk partitioning and consistently storing valuable data files (or copies of them) on a different partition from the replaceable OS system files.
PC System Repairs
Call G&R COMPUTERS for all you computer and laptop, repairs, service and upgrades in Stratford Upon Avon. We have repaired thousands of laptops and pc computer systems in Warwickshire and the surrounding counties for over 10 years. Our specialist laptop services are used by many local authorities and educational institutions.
Qualified Workshop Engineer's
12 Month Warranty on all Parts
Insurance work undertaken
PC cases and processors to motherboards and computer memory through to hard drives, power supplies, DVDRW drives and Blu-ray drives, G&R stock a huge range of low-priced computer parts to build the perfect PC. G&R partner with leading PC component manufacturers such as Intel®, AMD, MSI and many more to ensure you get the best PC parts at the lowest prices!
System Support Agreement
G&R Computer's System Support Agreement costs just £5.00 per week and allows you to surf and experiment with your computer without constantly worrying about whether you are likely to create problems or produce a system crash. All labour costs are covered by the agreement, you pay only for spare parts. You are covered for:
Virus Removal & System Repair
Operating System Restoration
Microsoft Office Restoration
Microsoft desktop Restoration
Internet Connection Configuration
Network System Repair
E-mail recovery & Configuration
Document & File Recovery
Program Restoration & Repair
Business Accounts restoration & Repair
Data Security Checks
Reinstallation Of Drivers & Software
Hardware Configuration
Anti Virus Reinstallation & Configuration